Experience fully guided or semi-guided hunts amidst the scenic landscape of Stringtown, Oklahoma. Our renowned ranch spans 2200 acres of prime hunting terrain, offering an abundance of game including deer, hogs, pheasant, quail, and more.
Whether you're a seasoned hunter or new to the sport, our expert guides cater to your preferences and knowledge level. They possess in-depth knowledge of the area and the game you seek, ensuring a rewarding hunting expedition.
Choose from various hunting packages to suit your needs and budget, with options for lodging and meals provided or the flexibility to bring your own. Tailor your hunt for an unforgettable experience in Oklahoma, where the thrill of the chase meets the beauty of the outdoors.
High and low fence options available for deer
Large trophy exotics, elk and whitetail
Pricing may vary depending on trophy size
Located near Stringtown, OK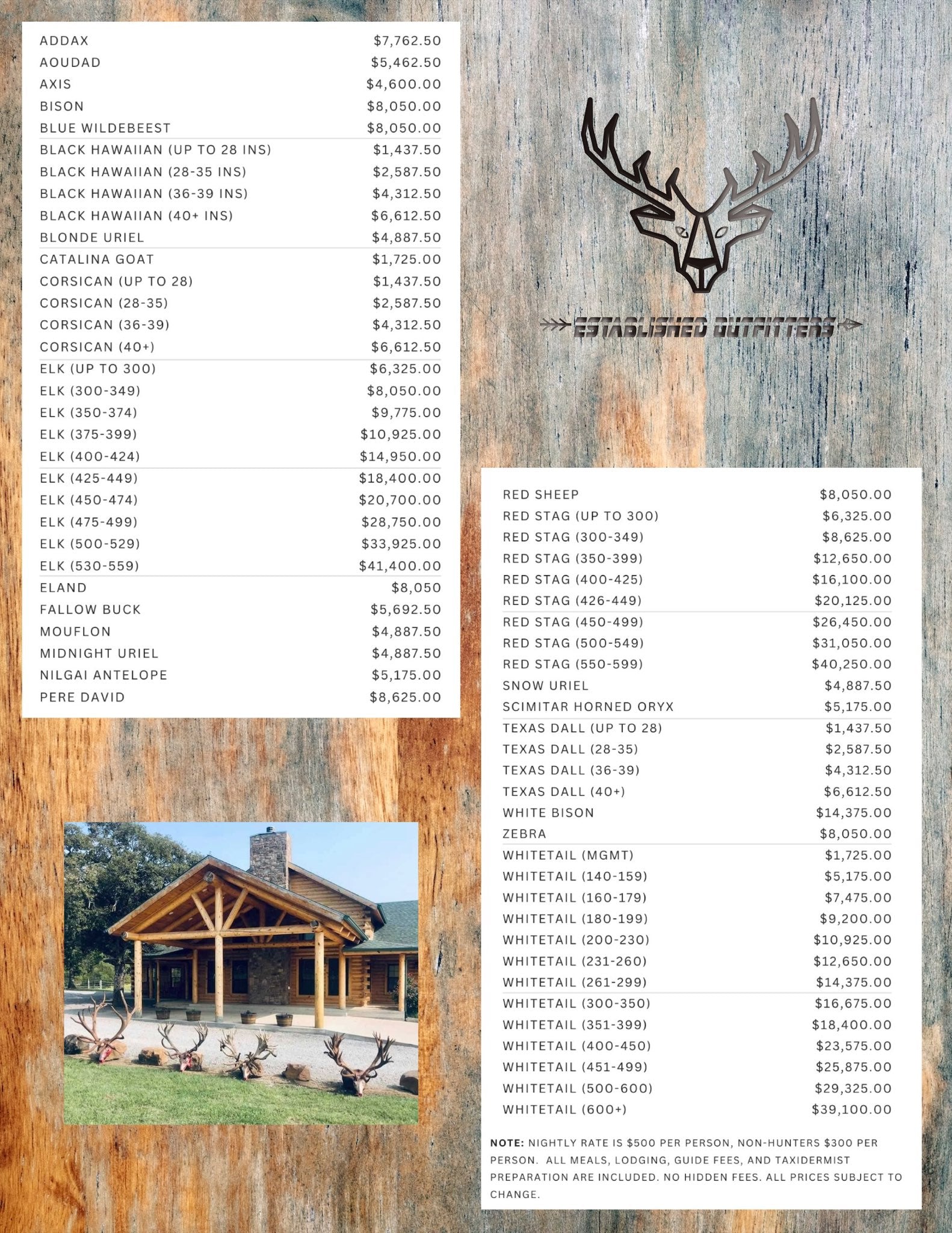 Register for your next trip